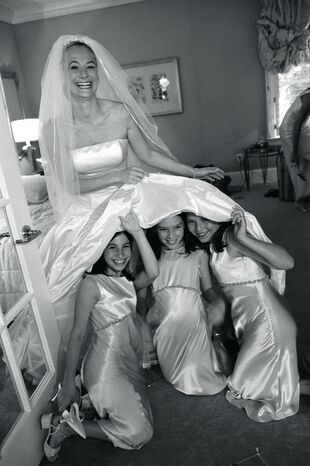 A bride is a woman about to be married or newlywed.
Etymology
Edit
The word may come from the Proto-Germanic verb root *brū-, meaning 'to cook, brew, or make a broth,' which was the role of the daughter-in-law in primitive families. But Aoife Curran, in Ireland Legends And Folklore, suggests that the word "bride" may be named for Saint Brigit.
If marrying a man, a bride's partner is usually referred to as the bridegroom (or groom). Alternatively, the gender-neutral word spouse is used.